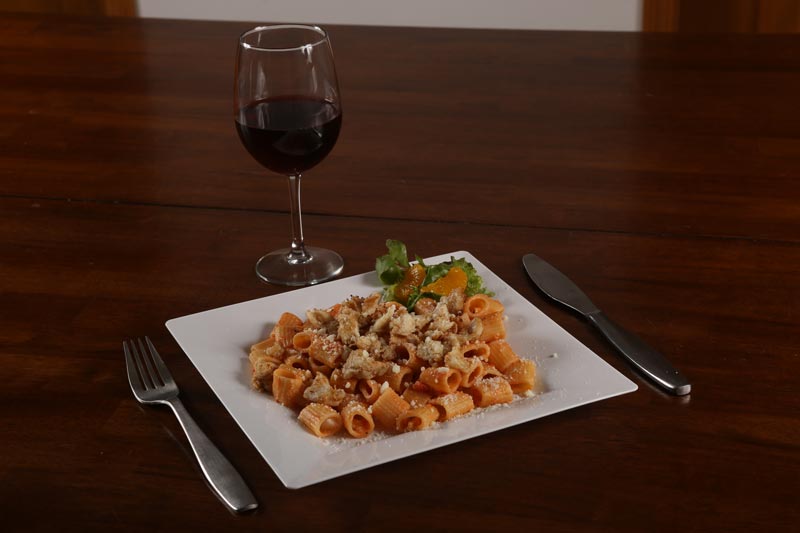 "fugetaboutit" is a concept that I have been thinking about for 15 years. Having grown up in an American Italian household with both of my parents being the children of Italian immigrants, we had specific and devout traditions. One of them was that we had to consume pasta, or as we called it macaroni, every Thursday night for supper and every Sunday at noon. It had to be red sauce and it would be accompanied by homemade meatballs, Italian hot sausage, bragiole, spare ribs, chicken or whatever other meat my mom would have in the house, but we always had meatballs.
What led me to the concept of "Buckets of Macaroni" was the dying tradition of families sitting down at the dinner table (without cell phones by the way). I remember what a treat it was for my dad to occasionally show up at dinner time with a bucket of Colonel Sanders chicken. I thought, "if you can put chicken in a bucket, why not macaroni and meatballs?" Because of my absolute passion for cooking, nothing would bring me more pleasure than to imagine a family being pleasantly surprised at the sight of a bucket from "fugetaboutit" on the dining room table!
Having owned and/or operated more than 10 restaurants in various areas of the country, I am more than equipped to take on this task. Let's return the tradition of families sitting around the table eating together, talking about the day's events, even arguing, but doing it around the central event that is so important to all of us... which is eating.
Buona mangiata!!